Holiday Safety: Cooking Edition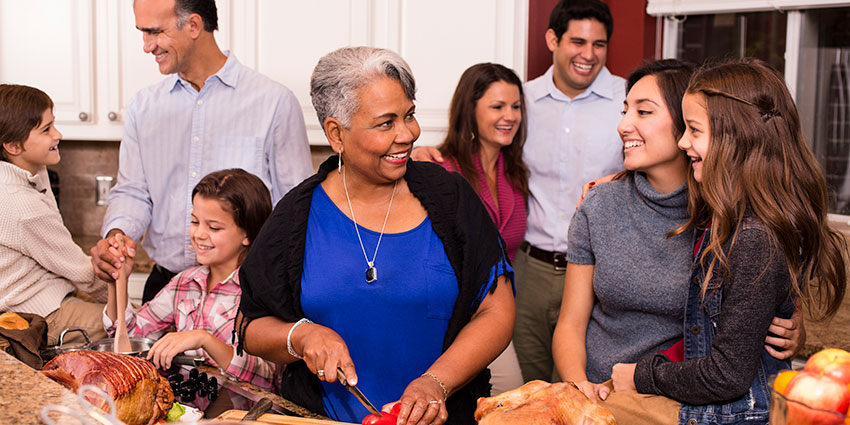 The holiday season is upon us, and with it comes the usual frenzied fun with family and friends. The hectic atmosphere of having so many people in your home while you're trying to cook invites the possibility of mistakes and potentially fires.
According to the National Fire Protection Association, cooking is "the number one cause of home fires and home injuries" with cooking equipment being responsible for "47% of home fires and 20% of the home fire deaths. When preparing holiday meals for your guests, there are a few safety tips that can help you prevent this danger.
Don't leave your food cooking on the stove unattended. Use a timer to remind you when certain dishes are ready to prevent burning.
Keep kitchen areas, such as the area around the stove, clear to prevent kids and other adult guests from getting burned accidentally.
Have a fire extinguisher handy in the kitchen and know how to use it. In the event that a fire does occur, being prepared and putting it out quickly can prevent damage and save lives.
Keep surfaces clear and organize kitchen tools, utensils, and accessories, especially those around the stove. It doesn't take long for wooden spoons, oven mitts, or kitchen towels to catch fire.
Clean any grease beforehand. Grease built up over time or during the cooking process can cause extremely dangerous grease fires.
Watch the floor. Make sure to wipe up any spills quickly and thoroughly to prevent you or others from slipping.
At the end of the evening, inspect your kitchen before turning in for the night. Check to make sure that all appliances are turned off.
Using this checklist as a guide, you can enjoy all the holiday festivities while still preventing any accidents from ruining the fun.
---
This information is provided for your convenience and is not intended as insurance advice. The views, opinions, and advice expressed in this article do not represent those of Homesite Group Incorporated. Please consult your insurance carrier or agent for information regarding your policy or coverages.