Does My Insurance Policy Cover Roof Damage?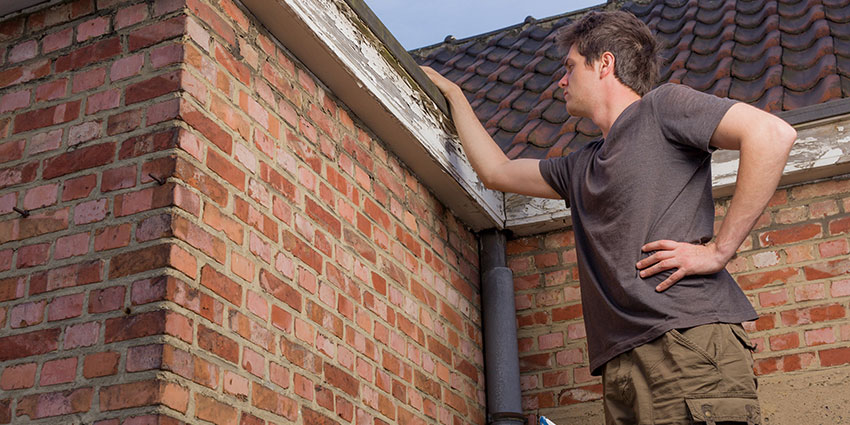 The easiest way to know what's covered with your roof coverage is to contact your insurance provider. Coverage will often depend on the age of your roof, the area you live in, and other important factors, so it's important to know the specifics of your policy.
Most homeowner insurance policies will provide coverage for roof damage caused by unpreventable reasons such as vandalism or fire. Disastrous weather events such as hurricanes and tornadoes are also usually covered. Although wind, rain, and hail are covered by your home insurance policy, there are many factors that determine if your damage will be covered, and if so, how much you will be reimbursed. The same basics that apply to your roof may apply to your exterior property as well, which is considered as anything that is attached to the outside structure of your home, such as siding and gutters.
Some policies take the age of your roof into account at the time it is damaged. For example, if your roof is under 10 years old, you may be covered for the full cost of repairing or replacing the damaged section of your roof at the time of the claim. If your roof is over 10 years old, you may only be reimbursed for the depreciated value of the damaged roof. The depreciated value takes the aging and wearing of your roof into account, meaning its value has decreased prior to any damage occurring. Depending on where you live, some policies will only offer roof damage coverage up to the depreciated value, regardless of the age of your roof. Other policies will cover the full cost of repairing or replacing the damaged section of your roof at the time of the claim, regardless of the age of your roof. In most cases, your insurance company will send an inspector to your home to investigate and verify your claim. If the damage is determined to be from aging, wear and tear, or poor condition of your roof, it will typically be considered normal maintenance, and will not be covered under your policy. Again, it is best to check with you insurance provider for more guidance and clarification if needed.
In some instances, water damage due to flooding or surface water will need to be covered under an additional policy. Mold caused by continued water damage or leaking, for example, also may not be covered by your insurance policy. Preventing leaks and inspecting your property are crucial responsibilities of the homeowner and could help avoid unnecessary damage. If you are experiencing leaking due to a damaged roof, promptly remove any furniture or other belongings that could sustain water damage.
Replacing a roof or other exterior property can be a time-consuming and expensive process. That's why it's important to take certain steps to prevent damage from occurring, including:
Get your roof inspected by a trained professional who can identify areas that may need immediate repair.
Replace broken and worn shingles. Consider using impact-resistant shingles, which may be more expensive at first, but are designed to resist damage from hail, saving you money in the long run.
Remove any dead trees from around your property that could potentially fall onto your home.
It is also critical that you take a set of "before" photos of your roof and exterior property, and update the photos whenever you have maintenance or repairs done. After damage occurs, take a set of "after" photos. Document and record the damage as well as any estimates, invoices and bills you receive. Having all of this information on file will help ensure a smooth and hassle-free claims process.
Overall, it's important to remember that all insurance companies cover roof and exterior property damage differently. Even the same company can vary coverage drastically by state or the age of your roof or property. Policies also differ in coverage limits, deductibles and certain exclusions. The only way to be certain of what your policy covers, is to speak with your insurance provider about the details.
---
This information is provided for your convenience and is not intended as insurance advice. The views, opinions, and advice expressed in this article do not represent those of Homesite Group Incorporated. Please consult your insurance carrier or agent for information regarding your policy or coverages.