Protecting Your Most Important Asset – Your Home
Owning a home is part of the American dream for most people. When the unexpected happens, homeowners insurance from Homesite can prevent your dream from turning into a nightmare.
Homeowners insurance is more than just something the mortgage lender requires before you can take out a loan. It is a valuable financial tool designed to protect your home and its contents fromdamage due to events like:
Weather and natural disasters
Fire and smoke
Theft of personal property
Vandalism
Home insurance also protects your assets by providing liability coverage which covers you againlawsuits for injury or property damage that occurs as a result of an accident.
What your policy covers:

Your home
Covers damage or loss to your dwelling caused by a covered incident, and is based on the cost to rebuild your home.

Your personal possessions
Covers damage, destruction or theft of your personal property.

Loss of use
Reimburses you for living expenses that exceed your normal living costs if you cannot live in your home due to a covered loss.

Medical payments to others
Pays for medical bills when someone is injured on your property, regardless of fault.
How Home Insurance Works
Homeowners insurance is a "multi-line" insurance policy. Within the insurance industry, property and liability are often considered separate lines of coverage with separate premiums. With Homesite home insurance, your premium payments cover both property and liability. The premium is based on multiple insurability factors, the replacement cost of the home (which is u sually not the same as its market value) and its contents.
When damage occurs to your home, property, or another person, you submit a claim to your insurance carrier. The carrier then checks to see whether the claim is covered under your policy, and if so, pays for the cost of the damages.
IMPORTANT: Insurance policies can vary significantly in what and how much is covered. Always read your policy carefully to make sure you understand what it covers and what it doesn't.
The Benefits of Homeowners Insurance
The primary benefits of having home insurance are obvious. It pays for the cost of fixing any damage covered in the policy – even if your home is totally destroyed. What many people don't know is that it can also pay for the cost of temporary housing while your home is being repaired.
In addition to your regular belongings, homeowners insurance can also cover the loss of items that are valuable and/or near and dear to your heart. For example, jewelry, expensive musical instruments, family heirlooms, antique furniture and more.
You can also get policy riders, also known as "endorsements," to cover damages not covered in a basic homeowners policy. These coverages can include earthquake, sewer backups, identity theft and more. In fact, you may be surprised at some of the losses home insurance policy riders cover:
Pet bites. When your pet bites someone damages can easily cost $35,000 or more.
Bring your home up to code after a covered loss. Suppose your home suffers fire damage. Your policy could include paying for upgrading a damaged electrical system that meets the latest codes.
Damage from falling debris. Suppose a tree in your back yard topples over and takes out your entire patio. Homeowners insurance may replace it at no cost to you (except for the deductible).
Damage due to power outages. If the power goes out in your area for an extended period of time, a home insurance rider can cover the cost of replacing spoiled food in your refrigerator.
Damage away from home. Do you like to travel? Do you have kids in college? Parts of you personal property and liability coverage may apply to those situations.
Perhaps most important, homeowners insurance provides peace of mind that is hard to put a price on. There's nothing like being able to sleep well every night knowing your most important asset is protected from disaster.
Add additional coverages to customize your policy:

Identity theft protection
Covers up to $15,000 of expenses you incur as a direct result of identity theft.


Personal injury protection
Protects you against claims of libel, slander, and invasion of privacy under your homeowners insurance policy.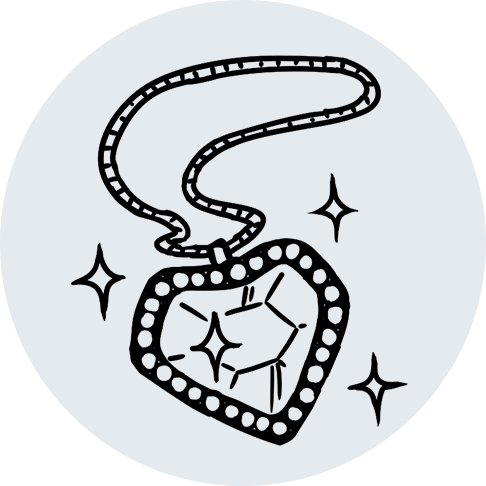 Coverage for valuables
Offers open perils coverage for your valuable items such as jewelry, furs, cameras, musical instruments, silverware, fine arts, and golfer's equipment.

Extended coverage on your home
Provides additional coverage, up to 25% or 50% of your Dwelling Coverage, if the amount to replace your home exceeds the amount of coverage provided by your policy.